Talentor Advanced Search, s.r.o.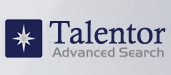 Referenční číslo: 8054
S/4HANA Finance is an important piece of SAP's flagship product and lies at the core of our vision of the Intelligent Enterprise, which brings together machine and human intelligence across all business functions to deliver value to our customers. S/4HANA Finance is built, in the first place, as a cloud product with quarterly release cycles and is also shipped as an On-Premise version once every year. We are development team in area Financial Operations including all major roles in our location SAP Labs Czech Republic in Brno, which will strongly collaborate with the other Finance teams around the globe particularly with colleagues in Walldorf, Germany. We develop financial applications on S4HANA as well as SAP Cloud platform with SAP FIORI UI based on SAPUI5 framework.
Pracovní náplň
EXPECTATIONS AND TASKS

You will work as a frontend developer in an agile development team.
You will develop FIORI UIs, that consumes ODATA services built by backend developers.
You will use technologies such as JavaScript, HTML5, CSS3, jQuery, Grunt, Jenkins, Git, Gerrit and GitHub to develop UI.
You will design and implement automated testing, review code and resolve reported bugs.
You have the chance to continuously enhance your knowledge, learn relevant business domain knowledge and keep up with latest technology trends.
You define and deliver the quality goals, strategy and standards considering our cloud development principles.
To deliver first class results, you handle your tasks with enthusiasm and personal commitment. You have the ambition of building future-proof products and using state of the art technologies.
Požadavky
EDUCATION AND QUALIFICATIONS / SKILLS AND COMPETENCIES

Required skills

Bachelor degree or above in Computer Science, Information Systems, or related disciplines.
Good software development/programming skills in JavaScript, HTML5, CSS3
Very high commitment to quality, reliability and a self-motivating style of working.
Very good analytical and problem solving skills.
Fondness for code quality and experience with unit testing.
Interest for financial business processes, experience in account payables and receivables is advantage.
Good team player with a strong ability to network and with drive for tangible results.
Willingness and ability to learn new subjects quickly.
Fluent in English (spoken and written).
WORK EXPERIENCE

We are looking for candidates for both graduates well as experienced frontend developers.
Nabízíme
BENEFITS WE PROVIDE TO OUR EMPLOYEES

You will get initial training on technical and business topics
SAP will provide for continuous training to increase your qualification
Flexible working hours and home office option
SAP will fully refund salary for sick days (12 per year) and sick leaves (up to one month)
25 days of vacation per year
Meal vouchers, fully paid by company
Company car and company phone according to the company car policy
Contribution to sport/culture/leisure
Yearly bonuses, employee stock purchase plans
Contributions to the pension/life insurance
Název pozice: Frontend Developer in S4HANA Finance Job
Lokalita: Jihomoravský kraj
Obor: IT - software, vývoj aplikací


Informace
Skupina Talentor je mezinárodní sítí společností poskytujících komplexní služby v oblasti řízení lidských zdrojů služeb v oblasti výběru a vyhledávání pracovníků.
Kontrolor/ka kvality G&P Quality Management s.r.o. je projektová firma zastřešující činnosti spojené s řízením kvality v automobilovém průmyslu. Našimi hlavními zákazníky jsou Jaguar Land Rover, Škoda Auto, Opel, ZF TRW, Faureacia atd. Náplň práce: vizuální kontrola ...
G & P Quality Management s.r.o. Rakovník, Inzerováno včera
Kuchaři (kromě šéfkuchařů) Požadujeme teoretickou a praktickou znalost přípravy pokrmů tradiční čínské kuchyně. Čínský jazyk vítán. Způsob 1. kontaktu se zaměstnavatelem: tel. 725802030 (Po-Pá 10:00-17:00 hod.) Volné místo kuchaři (kromě šéfkuchařů) pro lokalitu Rakovník.
YAN SHI EURO s.r.o. Rakovník, Inzerováno včera
Pomocní kuchaři Požadujeme základní znalost přípravy pokrmů tradiční čínské kuchyně. Čínský jazyk vítán. Způsob 1. kontaktu se zaměstnavatelem: tel. 725802030 (Po-Pá, 10:00-17:00 hod.) Volné místo pomocní kuchaři pro lokalitu Rakovník.
YAN SHI EURO s.r.o. Rakovník, Inzerováno včera
ŠIČ/-KA ŠIČ/-KA Místo výkonu práce: Mariánské Údolí č.p. 1, Horní Jiřetín. Vyučení nebo praxe ve stejné nebo obdobné profesi. Pracovní doba od 5:55 do 13:55. Úkolová mzda. Zaměstnanecké výhody: stravenky, možnost nákupu výrobků za snížené ceny. HLÁSIT SE: ...
Charme mode s.r.o. Horní Jiřetín, Inzerováno včera